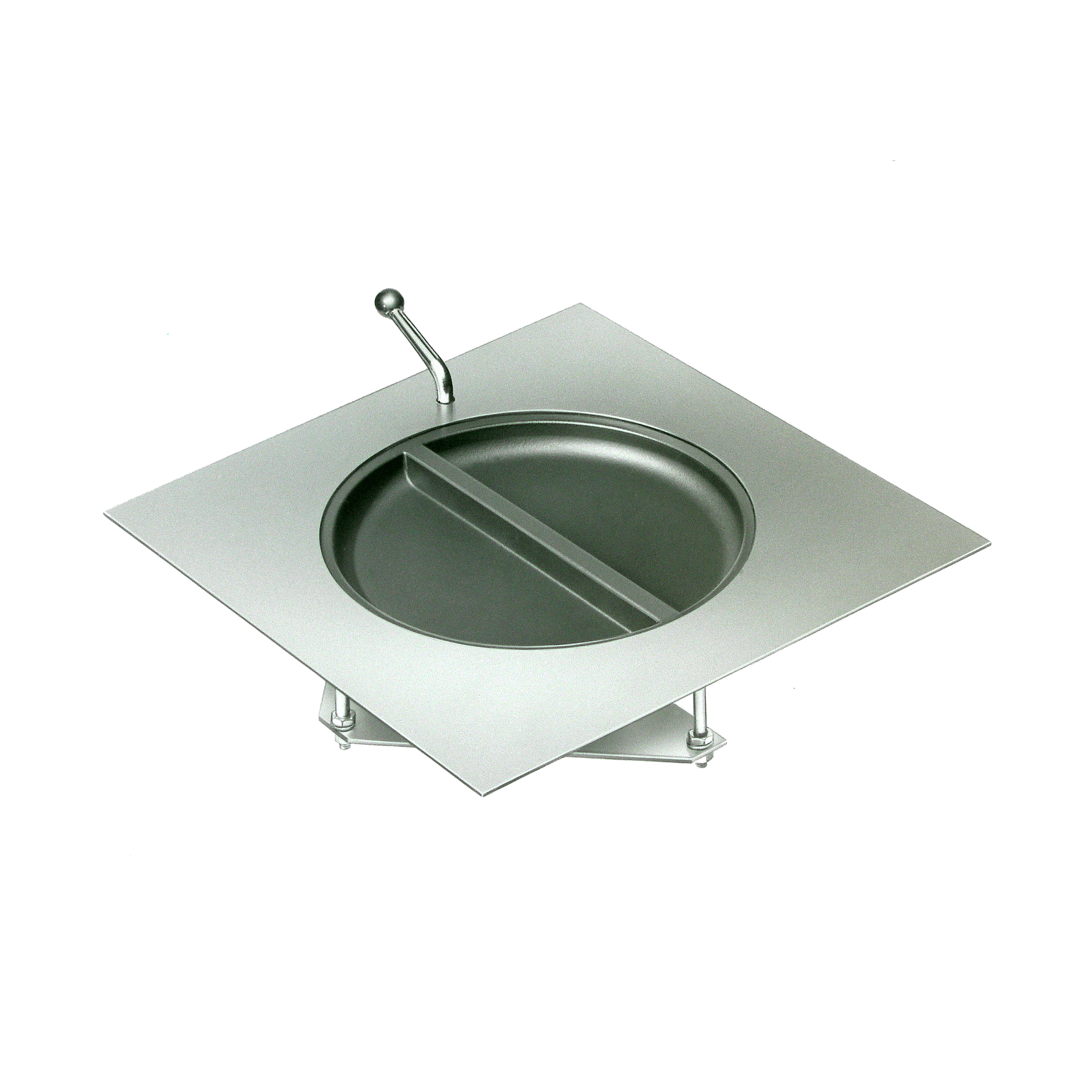 Model 501
This model is used all over the world for, for example, selling tickets. Model 501 is a central division turntable ready for direct installation. The unit is ideal for handing over money, tickets, receipts and similar items. The turntable locks into position after each rotation.
Product Information
Security and Features
Two-piece turntable with central divider for handing over money, tickets, receipts and items up to 30mm high. Diameter 300mm.
Rotating device automatically rotates the turntable 180°.
Turntable switches to alternative position with a click of the lever; and automatically moves on to the next pull.
Automatically locks after every spin. Lock can only be released by the operator behind the counter using the lever.
Central partition blocks access from outside.
Materials and Use
Steel turntable.
Inlay drawer finished with polyurethane foam and black-brown cover layer.
Support unit and turning device made of strong steel plate.
1.5 mm brushed stainless steel cover.
All metal parts are manufactured using state-of-the-art precision laser cutting technology for the ultimate in quality.
No maintenance required. No need for cleaning or lubrication.
Installation and dimensions
The unit is ready to be mounted in prepared counters / counters. The drawer is mounted from the outside by inserting into the recess from above. With wooden counters, the unit can be placed flat against the counter. It is placed on top with stone counters. Keep in mind access requirements and the potential need to later remove the unit in the event of repairs.
Miscellaneous
Coatings available as alternative colors on request.
Optional case.
Download the PDF with construction drawings