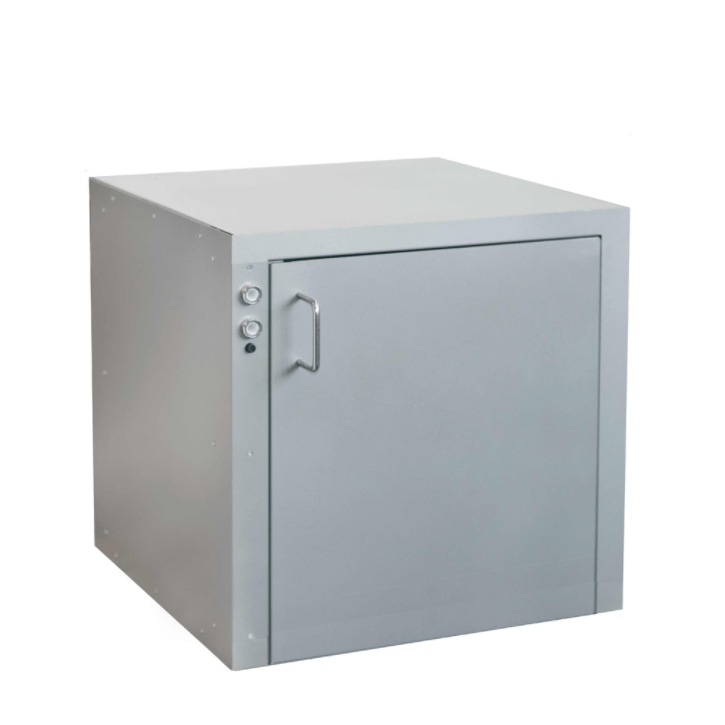 Model 106
The Model 106 is a tamper-evident money truck hatch with revolving doors that is flush with the floor. It is ideal for use in banks, supermarkets and other facilities where large amounts of money or valuables are transferred in briefcases or money carts. The hatch complies with firearms protection class FB4 (with certificate).
Product Information
Security and Features
Money truck hatch with alternating opening doors for 'flat on the floor' installation in a counter.
The doors are automatically activated via the control panel. The security system ensures that only one door can be opened at a time. The doors are mechanically locked and cannot be manipulated.
The doors can be hinged as required in pairs, with opening.
The materials used provide firearms protection. In this case, the cabinet can withstand heavy small arms. The money truck hatch has received FB4 certification from the Firearms Licensing Authority.
Model 106 complies with German UVV regulations.
Materials and Use
The money truck hatch is made of steel sheet, inner walls are reinforced with stainless steel.
The door bearing and lock are very robust.
All metal parts are manufactured using state of the art precision laser cutting technology for ultimate quality.
The money car hatch requires no maintenance. No need for cleaning or lubrication.
Installation and dimensions
The Model 106 comes complete with power cables and is ready for mounting in a prepared counter or counter. It can be mounted on or under a window element (e.g. Model 7020). There must be a 230 V socket at the counter inside. Access requirements and the potential need for later removal of the unit in the unlikely event of repairs must be taken into account.
Miscellaneous
Also available as Model 105, as a cabinet door that can be installed in counters.
Special sizes available on request.
Coatings available in alternative RAL colors on request.
Download the PDF with construction drawings