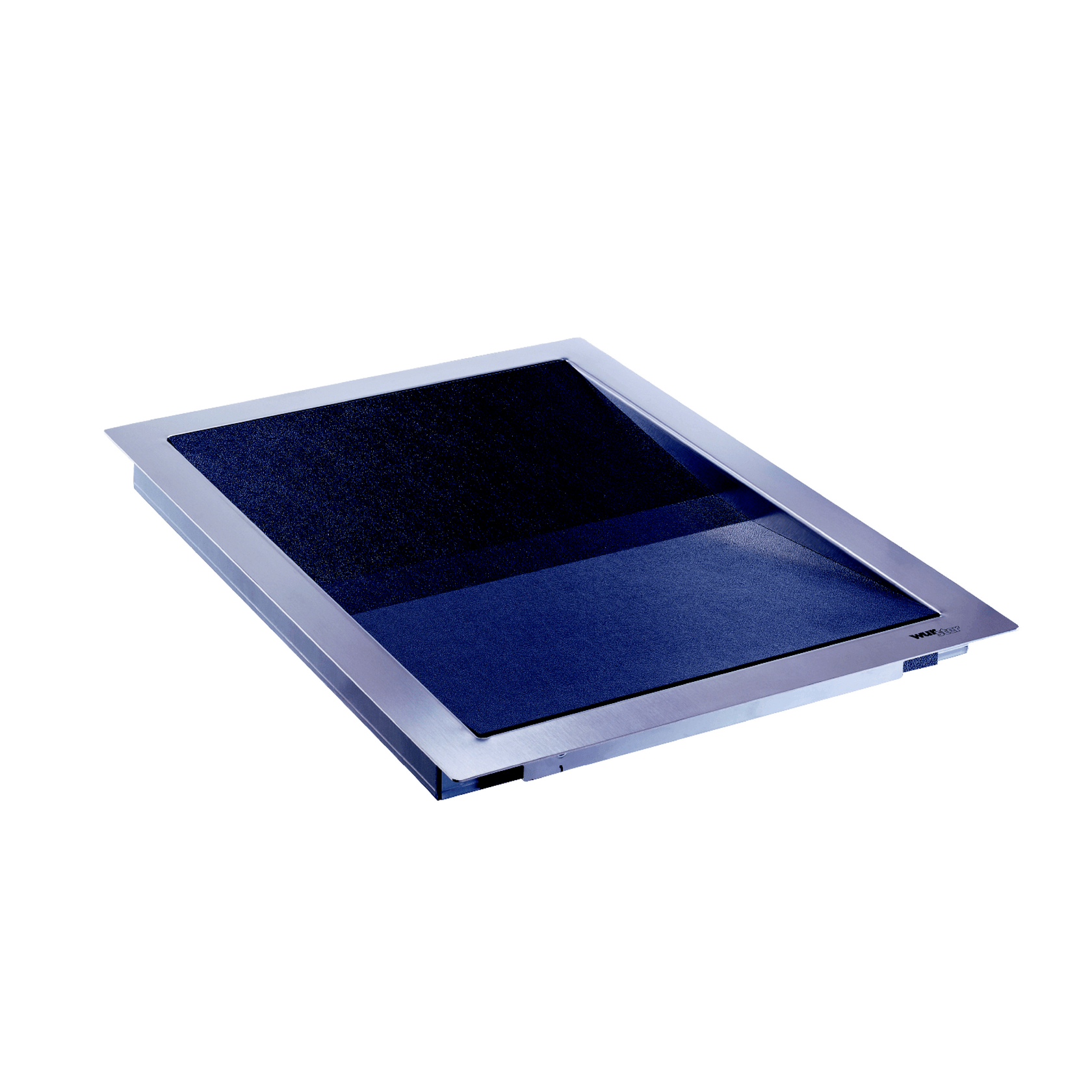 Model 11
Model 11 is a flat receiving and payment platform, ready for installation. This drawer is ideal for indoor use and as a drawer intended for delivering and receiving receipts and small loose change.
Product Information
Security and Features
Ready-to-use tray for handing over flat items such as files up to a maximum size of DIN A4, receipts, documents, passports and rolls of coins up to 30mm high.
Easy to use edges for taking out coins.
Model 11 complies with German UVV regulations.
Materials and Use
The flat drawer consists of a black 'cover layer'.
Exterior made of 2 mm brushed stainless steel.
All metal parts are manufactured using state-of-the-art precision laser cutting technology for the ultimate in quality.
Model 11 is best suited for internal use.
No maintenance required. No need for cleaning or lubrication.
Installation and dimensions
The Model 11 'receipt and payment drawer' is supplied in such a way that it can be installed directly from above in the pre-prepared counter. The drawer is mounted by inserting it into the opening from above. . Keep in mind access requirements and the potential need to later remove the unit in the event of repairs.
Miscellaneous
Model 11 is designed to work with Model 15.
Download the PDF with construction drawings